Credit Score
Assessment of default probability based on the borrower's credit history
You can simplify, speed up and reduce the cost of credit decisions.
The scoring model is based on the data in Ukraine's largest database of credit histories and we are constantly improving and updating it, which ensures maximum efficiency in risk prediction.
Contents
Identification
borrower's current ID data and the history of changes made to it.
UBCH credit score
digital assessment of the creditworthiness of the subject based on the data from the borrower's credit history. Shows the probability of default.
Information about enforcement proceedings
parties to enforcement proceedings; information about the contractor (name, contacts); characteristic of enforcement proceedings (status, type, opening date); history of changes in enforcement proceedings.
Identity document check
search results in the list of lost and invalid documents.
MFI scoring
assessment of the probability of late payments on a short-term loan from a microfinance institution.
Register of requests
real-time information about the number of requests on the subject.
Warnings
comments from the subject, reports of a lost passport, disputing a loan contract or activated FREEZE.
Model
Target function
Late payment of over 100 UAH at least 90 days past due within a 12-month period
Predictors
Credit history characteristics
Default probability based on scoring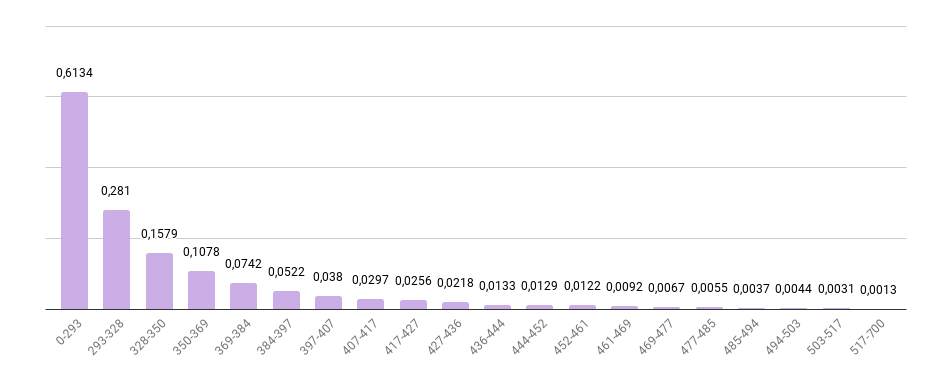 Report processing
After the Agreement-Application has been signed, and login and password have been obtained, a report can be requested through:
WEB
This method enables the manual processing of requests. To request a report, it is enough to specify the customer's Tax Identification Number as well as his/her full name and date of birth.
XML
This method of reporting enables the automated processing of requests, and provides reports in the format of your choice.
General structure of interaction:
POST
https://secure.ubki.ua/b2_api_xml/ubki/xml
https://secure.ubki.ua:4040/b2_api_xml/ubki/xml
Request   
Response
 Requesting a report is possible only subject to the individual's consent