Score based on the geographical location of the borrowers
Assessment of the probability of default based on the borrower's residential address
Analysis of defaults based on the geographical location of residential addresses reveals obvious "good" and "bad" clusters on the map, which makes it possible to effectively use this factor.
Contents
Identification
Borrower's current ID data and the history of changes made to it.
Score
A value from 0 to 1 that determines the probability of a missed payment by a borrower.
Model
Target function
Late payment of over 100 UAH at least 90 days past due within a 12-month period
Predictors
Geographic coordinates of the residential address
Method
Segmentation based on grouping objects by close features.
54 850
clusters that differ by criticality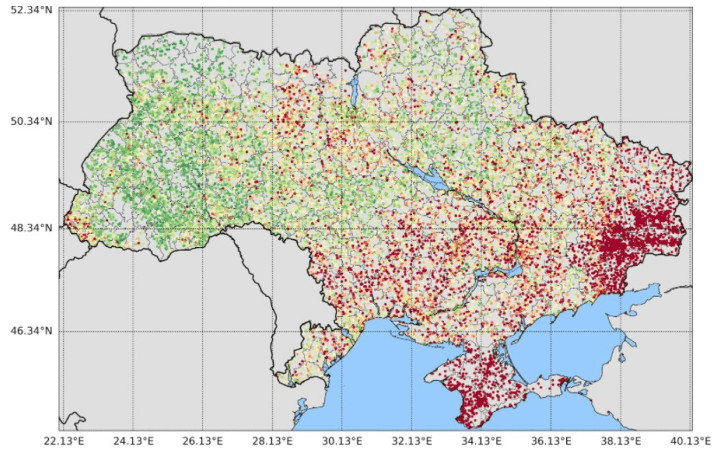 Do you want to become a partner of the Ukrainian Bureau of Credit Histories?